RPVM + Mactan Cebu Scenery for X-Plane 11 & 12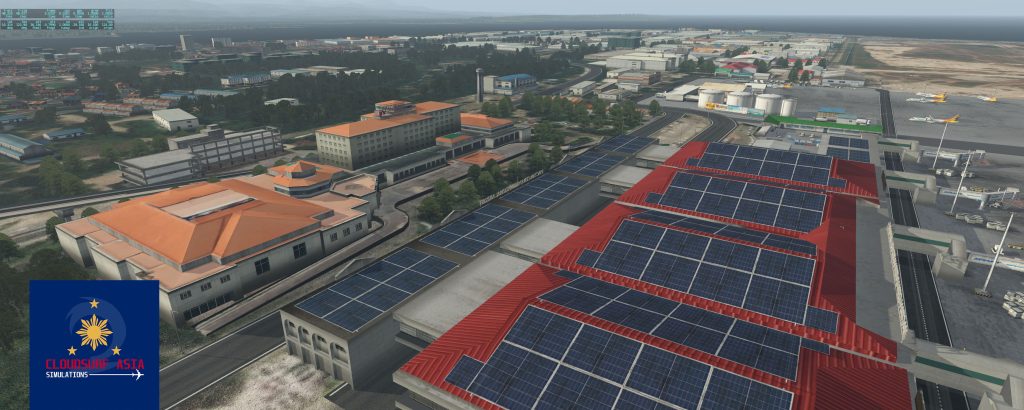 Mactan Cebu International Airport (RPVM)
Mactan–Cebu International Airport located in Central Visayas region, is the second busiest international airport in the Philippines that serves Cebu City and its metropolitan area as well as the Central Visayas. It is located in Lapu-Lapu City on Mactan Island, a part of Metro Cebu.
---
This scenery is state of the art on its own with custom objects, facades, vegetations and autogen to reflect the real Mactan Airport and its surrounding. Some of its main features are listed below:
Full Custom hand placed Objects, Facades, Autogen & Vegetation

HD structures surrounding near the airport

Extremely detailed, custom realistic ground textures on airport runways and aprons that resembles the exact status of the airport.

PBR ground textures and some selected structures

High Resolution satellite Imagery

Photo realistic texturing and ambient occlusion texture baking on some structures

3D Modeled Terminal buildings

Custom static aircraft on off areas (Not on airport RAMP starts for best online flying experience)

Fully implemented ground routes (Means 3rd party traffic are fully supported like WT3, Live Traffic, etc.)

Custom HDR Lighting on RAMP stands

Animated Jetways using (Autogate by Marginal)

FPS Friendly & Optimized
See some screenshots below.
Want more photos? Check it HERE
This scenery is provided FREE OF CHARGE. If you happen to spend money to get this scenery, please contact me as it is illegal. Although the scenery is free, all assets are copyright protected by the author. You are not allowed to redistribute any assets from this scenery. If you have any questions, please contact me via our facebook page.
RECOMMENDED X-PLANE 11 GRAPHICS SETTINGS:
SUPPORT:
Unfortunately, due to my limited time, I cannot provide immediate support or any issues you might see or encounter on this scenery. Please message us for any issues on our FACEBOOK PAGE with screenshots of the issue. I cannot promise to address it right away but will try to.
DO YOU USE X-LIFE? Download the file here RPVM.xlf.zip then extract and place it in "X-Plane 11\Resources\plugins\X-Life\Airports" folder.
Change Log:
Version 1.0
Version 1.1
Fix Jetway not connected

Added some structure around airport that are missing

Removed some artifacts on photoreal imagery